Ron's Taxidermy
Ron's Taxidermy has served Minnesota and Wisconsin hunters and fishermen for over 25 years. As an outdoorsman himself, Ron prides himself on his quality craftsmanship. He delivers products that he would be proud to display himself. This commitment to excellence makes Ron's the premier taxidermy service in the region.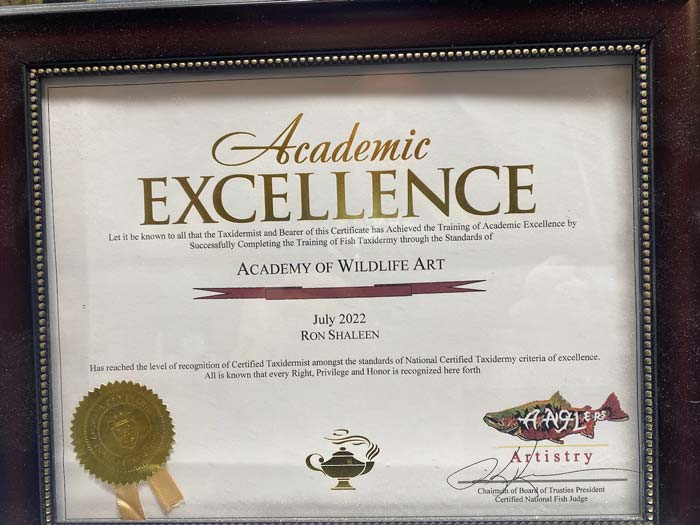 Professional Taxidermist
Ron's Taxidermy offers a complete line of taxidermy services. From deer mounts, to fish, to ducks and more, we provide superior service and top quality work for all your prized mounts. Our professional experience stretches back to our establishment in 1990. After 25 years of providing taxidermy in Washington County, MN, our knowledge and skill can't be beat. We apply this in-depth knowledge of taxidermy to deliver excellent quality every time. You can rest assured your mount is in good hands. Ron is a fellow hunter and outdoorsman, and takes great pride in the quality of his craftsmanship. You'll be proud to display the professional mount he creates for you.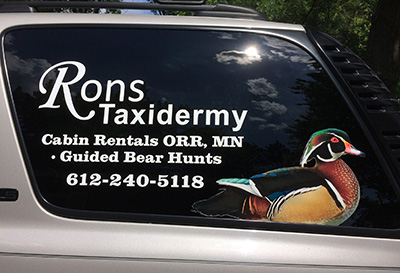 At Ron's Taxidermy, we know you are anxious to display your prize catch. That's why we complete most projects within a two-week turnaround. We also know you expect a fair deal, so we offer reasonable rates to keep our services affordable. We want to partner with you to create a mount that you will be honored to display for years to come. Our goal is to be your trusted taxidermist in Washington County, MN. We invite you to join our long list of satisfied customers throughout the region. Our customers enjoy the many benefits of doing business with Ron's Taxidermy, including:
We offer over 25 years of taxidermy experience.
We are locally owned and operated, with most work completed on site.
We complete most projects within two weeks.
Owner Ron Shaleen is an outdoorsman himself and takes great pride in the quality of his craftsmanship.
We offer a full line of taxidermy services, from ducks to deer and more.
Call Today
Let us apply decades of experience to create a high quality mount you'll be proud to display.
Contact Us
Proudly providing high quality taxidermy services to the following areas:
Lakeland MN
Woodbury MN
Hudson WI
River falls WI
Washington County, MN
St. Croix County, WI